We remind our community not to delay care. Our hospitals are open, safe and ready to care for you.
Florida Medical Center
Target Stroke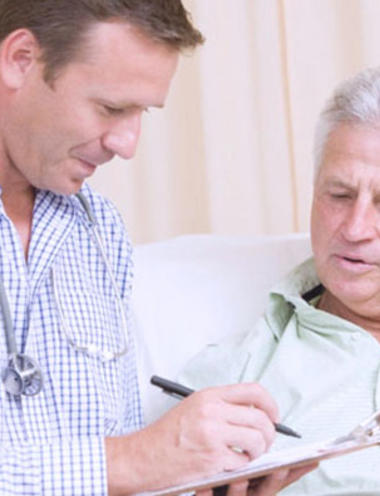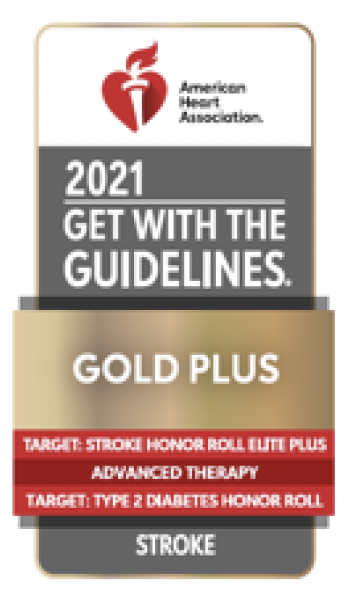 WHAT IS TARGET STROKE?
The American Heart Association/American Stroke Association (AHA/ASA) recognized the substantial and significant opportunity to assist hospitals and healthcare professionals with improving quality of care for stroke patients.
Target:  Stroke was developed as an extension of Get With the Guidelines-Stroke in early 2010 to specifically focus nationwide efforts in reducing IV rtPA door-to-needle (DTN) times and further support the information translation and educational needs of healthcare providers caring for this patient population.
WHAT ARE THE TARGET STROKE BEST PRACTICE STRATEGIES?
Briefly stated, the Target Stroke Best Practices Strategies are:
Advance Hospital Notification by EMS
Rapid Triage Protocol and Stroke Team Notification
Single Call Activation System
Stroke Tools
Transfer Directly to CT Scanner
Rapid Acquisition and Interpretation of Brain Imaging
Rapid Laboratory Testing (including point-of-care testing of indicated)
Mix IV rtPA Medication Ahead of Time
Rapid Access to IV rtPA
Team-based Approach
Prompt Data Feedback
WHAT ORGANIZATIONS SUPPORT TARGET STROKE:
In addition to the American Heart Association/American Stroke Association, many other professional healthcare organizations serve as co-supporters of Target: Stroke including,
The American Academy of Neurology
The Division for Heart Disease and Stroke Prevention, Centers for Disease Control and Prevention and the Paul Coverdell National Acute Stroke Registry
The National Association of EMS Physicians (NAEMSP)
The National Association of State EMS Officials (NASEMSO)
The Brain Attack Coalition
American Association of Neuroscience Nurses
American College of Emergency Physicians
National Institutes of Neurological Disorders and Stroke
American Association of Neurological Surgeons
American Society of Neuroradiology
Congress of Neurological Surgeons
National Association of Chronic Disease Directors
NeuroCritical Care Society
The Stroke Belt Consortium