We remind our community not to delay care. Our hospitals are open, safe and ready to care for you.
Cardiology
At the Heart Institute of Florida, we provide a multidisciplinary approach with advanced treatment options and services.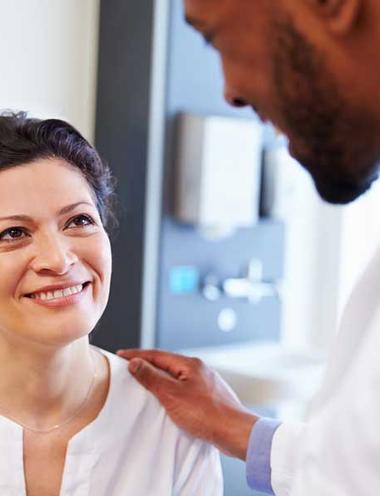 Cardiology Services at Florida Medical Center
Our cardiologists specialize in diagnosing a wide range of cardiovascular conditions including atrial fibrillation, arrhythmia, penetrating atherosclerotic ulcers, and other heart and valve diseases.
Cardiac Catheterization Lab


Coronary and left ventricular digital angiography
Right and left heart catheterization
Balloon angioplasty
Rotational and directional atherectomy
Stent implantation thrombectomy carotid angiography and stenting
Peripheral angiography and intervention
Structural heart — atrial septal defect (ASD), patent foramen ovale (PFO), balloon valvuloplasty, transcatheter aortic valve replacement (TAVR) and MitraClip™

Electrophysiology: our cardiovascular care team includes electrophysiologists who specialize in heart rhythm disorders. They can help diagnose your irregular heartbeat and help you find the right treatments, which may include medication or an implanted device like a pacemaker.


Brand new, sophisticated EP Laboratory
Advanced imaging to minimize radiation exposure without sacrificing image quality
Modern 3D mapping system for complex ablation cases
Operating Room setting to help minimize implant infection risk
Dedicated EP-trained nursing/technician personnel
All board-certified, experienced electrophysiologists

Treatments for Atrial Fibrillation (AFib)


Convergent Procedure: a new, minimally invasive procedure that combines the best of electrophysiology and cardiac surgery treatments to help restore normal heart rhythm for long-time sufferers of AFib.
Maze Surgery
WATCHMAN Implant to help reduce AFib stroke risk

Nonsurgical Procedures


Electrical cardioversion: application of an electrical shock to the chest in an attempt to reset the heart's rhythm.
Catheter ablation: inserting a thin, flexible tube (the catheter) to reach the heart by way of the blood vessels.

Additional Cardiovascular Procedures


Minimally Invasive Valve Surgery, such as balloon valvuloplasty
Heart Valve Replacement
Aortic Dissection